OverDrive
"Overdrive" live band
Wed.-Sat.  9:30pm-1am
"Overdrive" plays a mix of rock, blues, soul and funk Wednesday through Saturday in the Music Room at Eudora. Overdrive comprises world class musicians from around the world – certainly the best in Beijing. This is a great band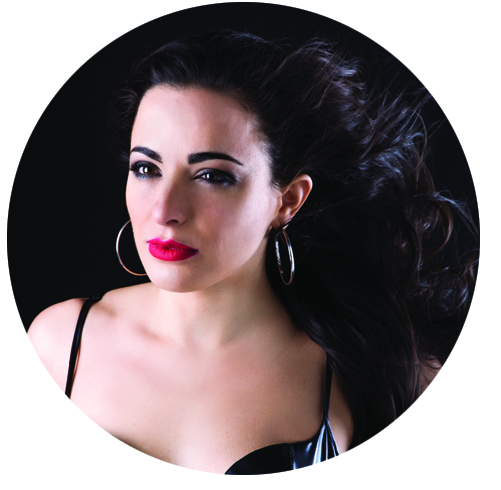 Nora (Singer)
They say: "Norele is a singer and a songwriter from the South of Italy. She writes about imagines, time, moments, silence.Her voice is warm and scratching,she has a personal way of singing, emotional, and her vocal technique is excellent" .Singing is her life, she sang since she was 6 years old. "Heart, soul, pain, moon, silence, fear, the main components of her music". Awards: Best new song, Best new voice, Best singer -Festival Young cultures – Salerno.Now is the singer of Overdrive at Eudora.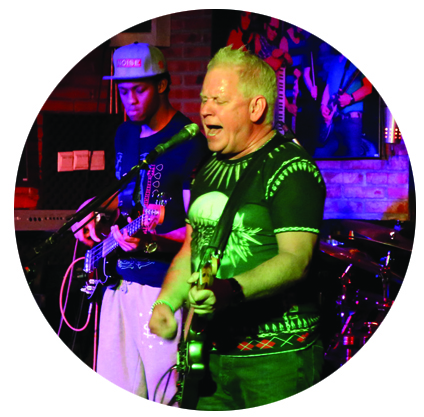 Steve (Guitarist)
Play in band now 50 years. Play rock since age eleven in most biggest bars and venues in America. Tour America bars and clubs for 20 years. Play with following bands: Sunn, wild cherry, fusion, Pointer sisters, Steve's, studio musician on several albums. Now play guitar with Overdive!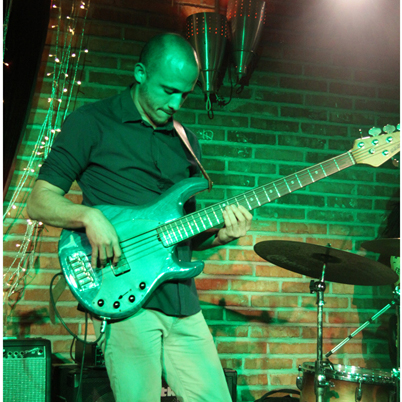 Rolando Torres (Bass)
Rolando Torres has worked in the music scene since the age of 15, when he discovers his passion for this art. He began to perform with guitars, but the deep and heavy sound of the bass guitar was his favorite, an instrument executed since then. He started to study and perfect each style of music such as rock, pop, jazz, blues, funk, reggae, salsa and merengue. He has participated as a special guest in the recording of albums, concerts and festivals.Now is the bassist of Overdrive at Eudora.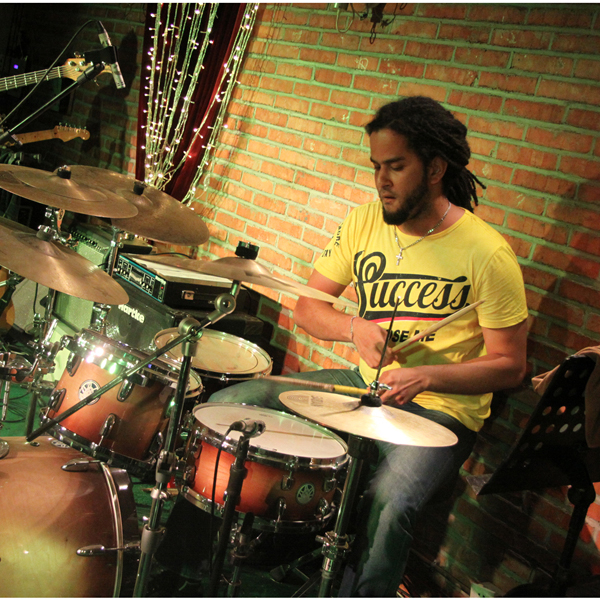 Leandro Fonseca (Drummer)
Leandro Fonseca , graduated from the Amadeo Roldan Music Conservatory in 2009. Since this year started to working as a musician, He participated in two famous music contest , which name is La Fiesta del Tambor and JOJAZZ in Cuba , where he reached the 1st position. On 2012 he made his own CD with his own music ,with the record label Colibri. He included many music styles , like funk , latin , cha cha cha , swing and fusión.In 2013 he was working in Europe with different projects in jazz festivals.Now he is working at Eudora Station as drummer.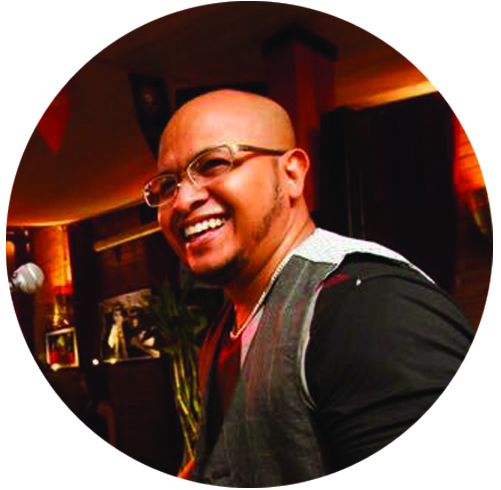 Jose(Keyboardist)
Jose Gregorio is making music for 28 years, going through different musical groups of different styles in his country and abroad, running different types of instruments ,Also have knowledge in different styles like salsa, merengue, vallenato, and other Latin American styles of Blues, jazz, R & B, Rock, Pop rock, reggae and European genres .since the year 2000 when he started producing his own music and other artists, especially in genres music American and Latin American. Now at Eudora Station handling the keyboard.